AM. Short sleep
Sunrise
Stinky Avalanche alley
Re-Group
Last tandem up the back
Crampons on
Unexpected down climb
Summit Party
Elevation/Time check
Group summit shot.
Getting ready to drop in.
Joe drops into the goods.
Brads Angle
Here we go.
Daryl drops in.
Daryl pops over into the darkside.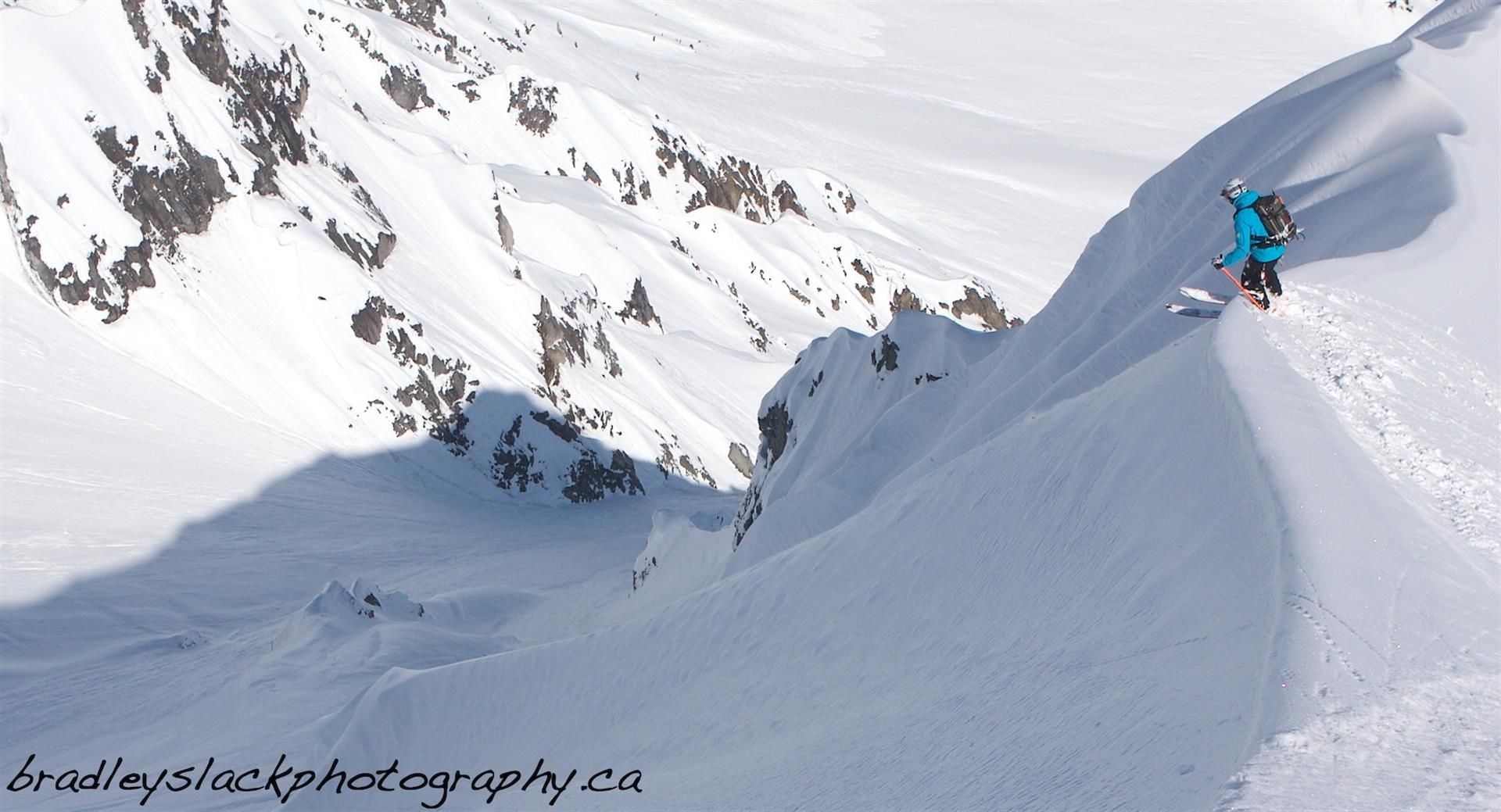 Plenty of slashes to go around
Brad not letting his heavy camera bag get in the way.
Working our way down
Down by noon. Beers never tasted so good!
Our descent
My Snowmobile motor blows on retrieval. To deep for a heli pick up. The adventure really begins.
Dead sled road construction.
This happend once or twice.
We get to the Hill of all hills. The push pull and drag events begins
Inch by inch we drag my dead sled up the hill. Joe stoked!
Almost there!
The last hill. 17 hour day so far.
Day 2 Sunrise
Tandem up the back
The Clouds start to roll in.
Finding the way in is always fun.
The true never been shredded north face.
Joe drops in on the first descent
Daryl
Day 2 descent
Still have to get the dead sled to the truck.
A mellow 20K tow on snow and a lot of dirt.
Dead sled in truck!