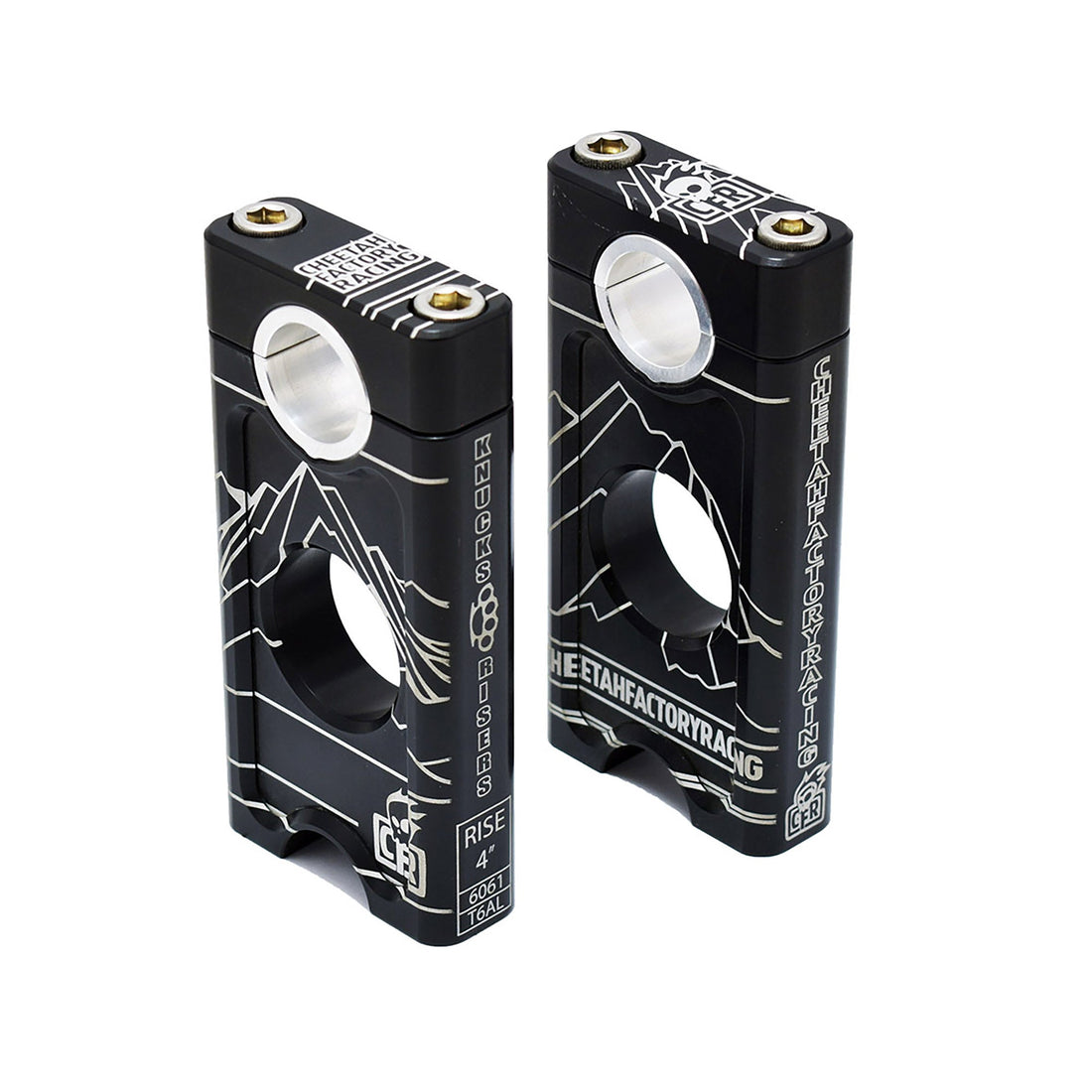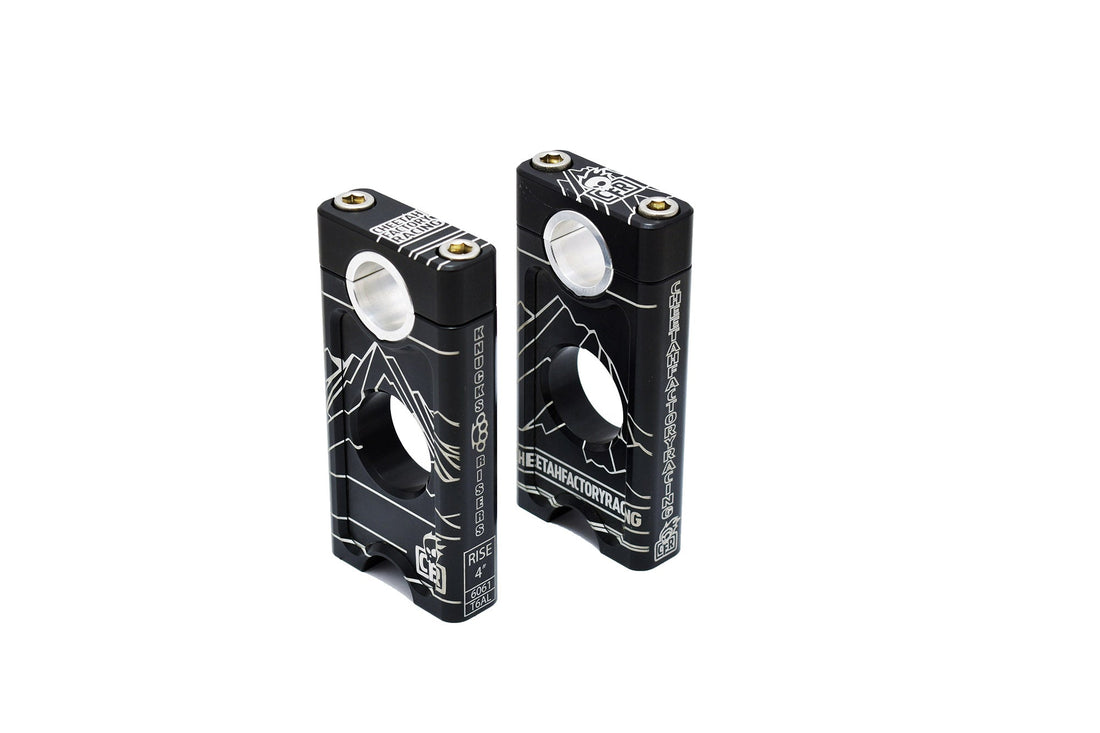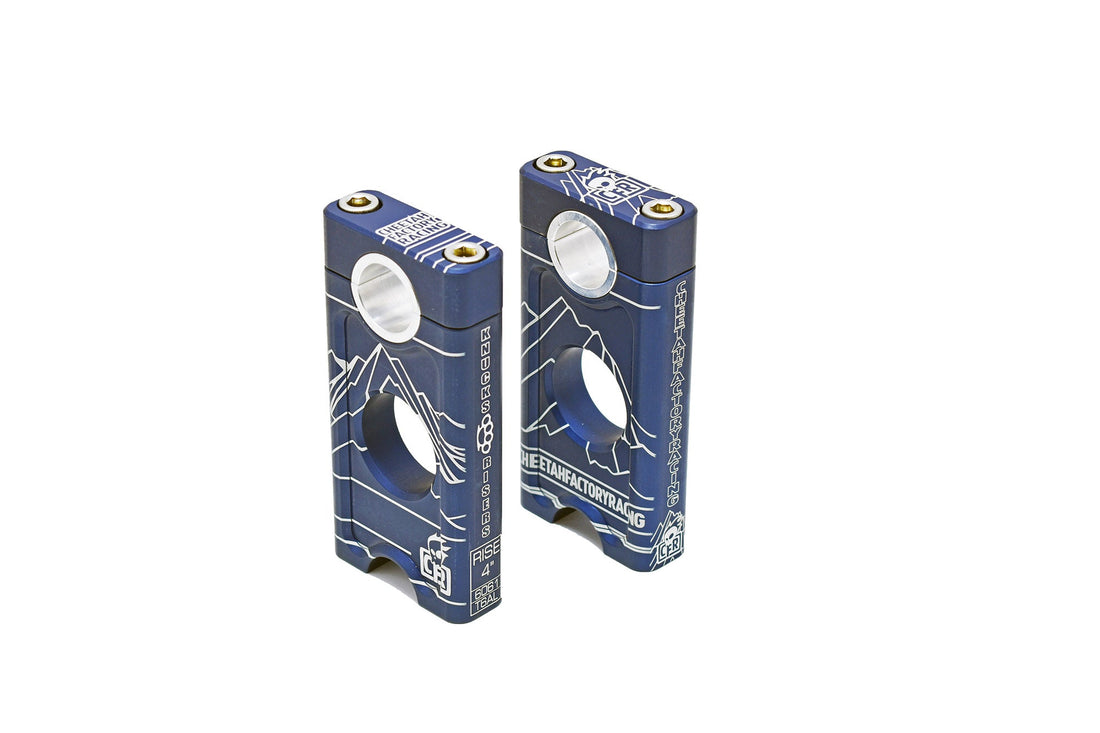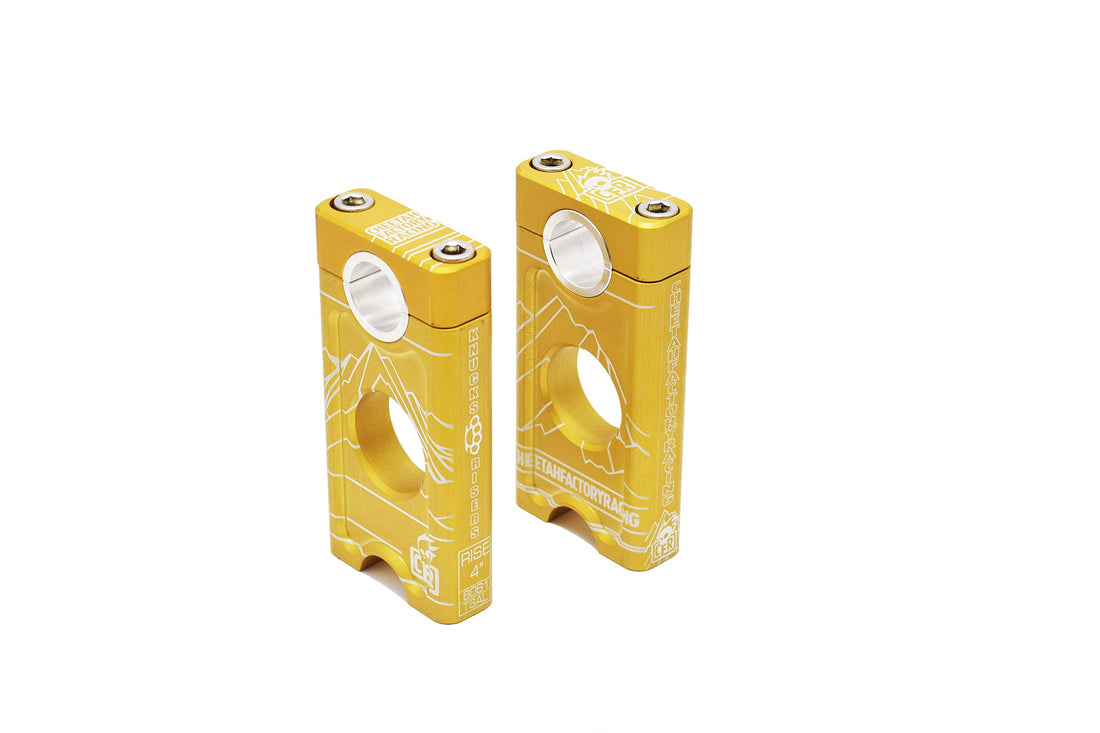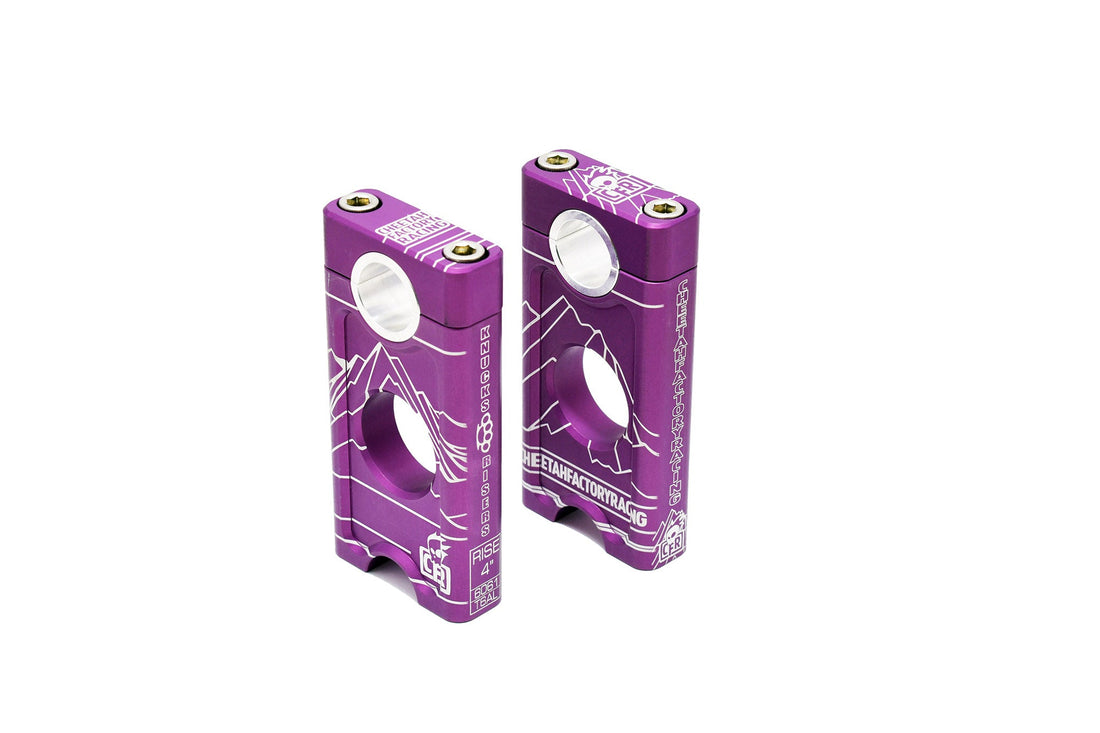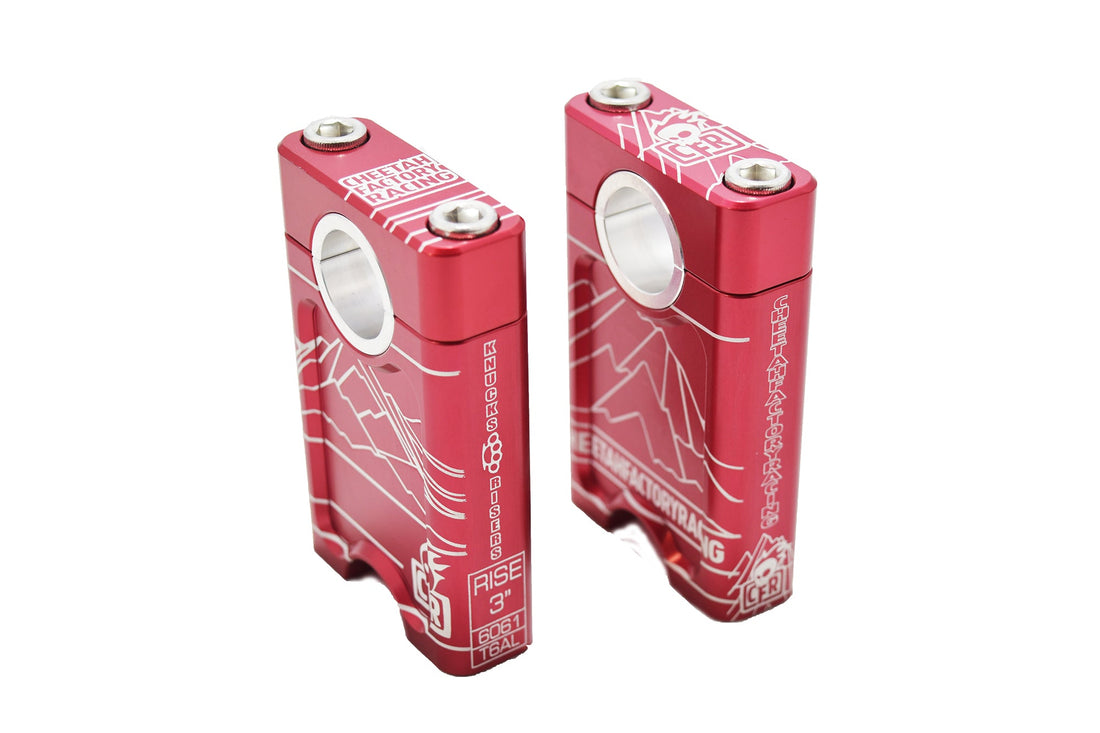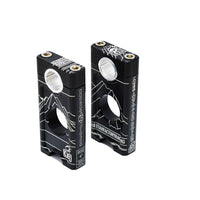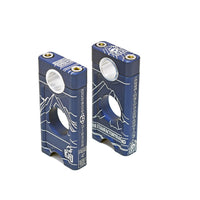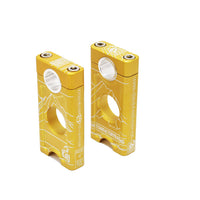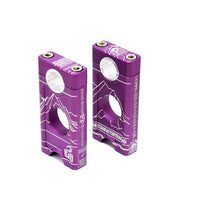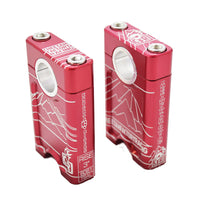 Experience the ultimate snowmobiling customization with the Knucks handlebar risers. Designed to elevate your sledding game, these risers offer unparalleled personalization of your handlebars' height and appearance.
Crafted from super-strong 6061-T06 aluminum, these risers are built to withstand even the harshest terrain and toughest conditions. Their tumbled, anodized finish in a range of colors adds a stylish touch to your snowmobile, while the laser-etched graphics serve a practical purpose, with a centering line on the top cap for precise handlebar adjustments.
Available in heights ranging from 1.25" to 8", these risers accept both stock 7/8" and oversized 1 1/8" bars thanks to their integral adapters. Whether you prefer higher bars for added comfort or lower bars for increased control and dexterity, the Knucks handlebar risers have got you covered.
For those who value a clean and organized cockpit, the Knucks offer additional accessories such as the Mountain Strap Adapter top caps for your Ski-Doo mountain strap and the Knucks Cluster Relocate to get your controls off the bars.
Transform your snowmobiling experience with the ultimate customization tool - the Knucks handlebar risers. Upgrade your sled's performance, comfort, and style with this high-quality, versatile product.
Product Specs
CNC machined from high strength 6061 - T06 aluminum.
Tumbled, anodized and laser-etched for a durable, long lasting finish.
Available in 1.25", 2", 3", 4", 5", 6", 7" and 8" heights.
Will work with either 1-1/8" oversized bars or 7/8" bars with the included anti-slip adapters (patent pending). 
You must have a pivot style steering post or a pivot tube adapter.
Built for use with our Boondocker 2.0, Turcotte, Rooster 2.0 or Munster Bar but will work with all aftermarket and stock handlebars.
Double check length of cables and brake lines for a proper fit. Extended length cables or brake lines may be required for proper operation if you are fitting a taller riser than stock.
Hand-made by robots in Whistler, BC, Canada.
Want to see how we make our knucks?
Clean pieces
Very good quality and great look love it so munch
Great/durable product
Great product, purchased multiple times.
Best bar risers ever
Absolutely the best risers ever really sturdy
2" riser
Needed a smaller riser than stock on my summit x 2015 for my 13 years old daughter. The 2" was perfect she said she have better control of the sled now!!! And even for myself I think I like it better as well!!!
Knucks risers
The Knucks riser is a strong upgrade for any sled. With a sleek look and clean finish your bar setup not only looks good but improves strength and handling! Super pleased with my risers and will continue to use them for years to come! SHOP CHEETAH!