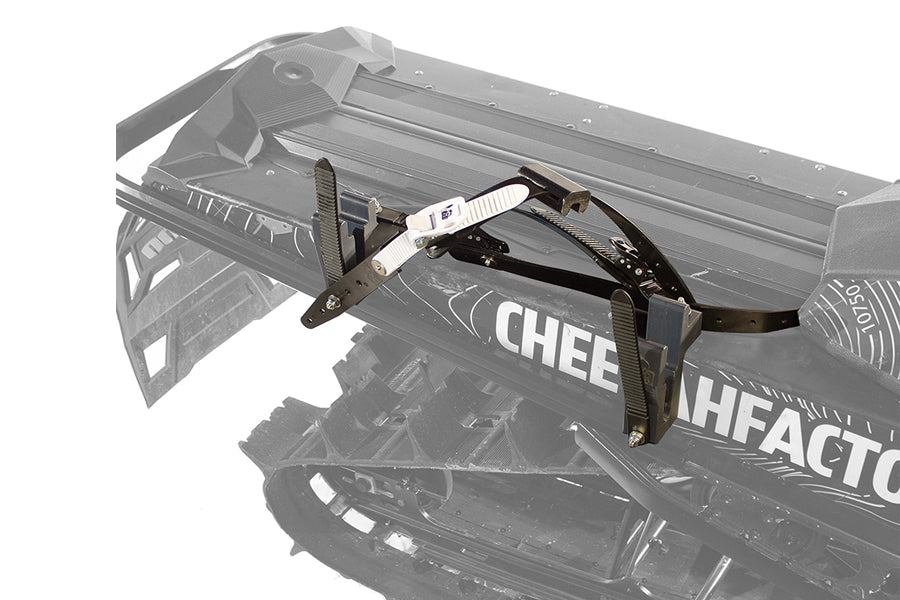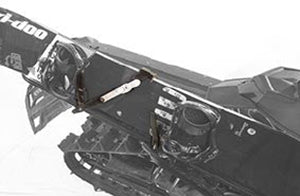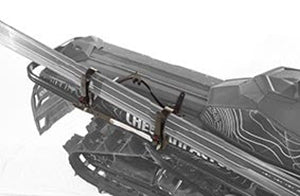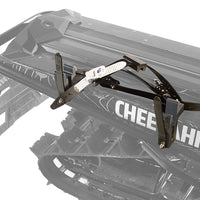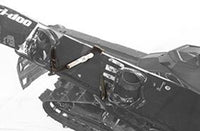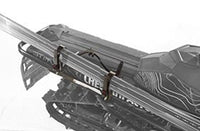 DTM Board-Ski Brackets are only designed to be compatible with Skidoo XM/XP Series snowmobiles.
Our customers have high expectations when it comes to carrying their snowboard or skis on their snowmobile. That's why we're excited to offer the CFR DTM Boardski system - the ultimate solution. With this bracket, you can easily carry a pair of skis or a snowboard with no bulky rack required. Simply attach the bracket to your snowmobile, add your gear, and go. This is perfect for those who prefer a minimalist approach to their winter adventures and want the freedom to choose their gear depending on the day. Upgrade your winter sports experience with the CFR DTM Boardski system and enjoy unbeatable convenience and ease.
Product Specs
Two Nylon-infused polyurethane brackets carry snowboard and or skis securely and safely.
Custom made injection molded nylon straps keep your stuff tight.
CFR uses custom Ratchets designed to be used under very high tensile loads with thicker springs and ratcheting mechanisms.
Carries either a pair of skis and poles or a snowboard.
Another DTM Boardski bracket system can be purchased to carry up to two skis and or snowboards.
Top vertical Holes line up with pre-drilled Ski-Doo XM's hole pattern.
Instructions
Installation Video for the Boardski Bracket System Direct Tunnel Mount.