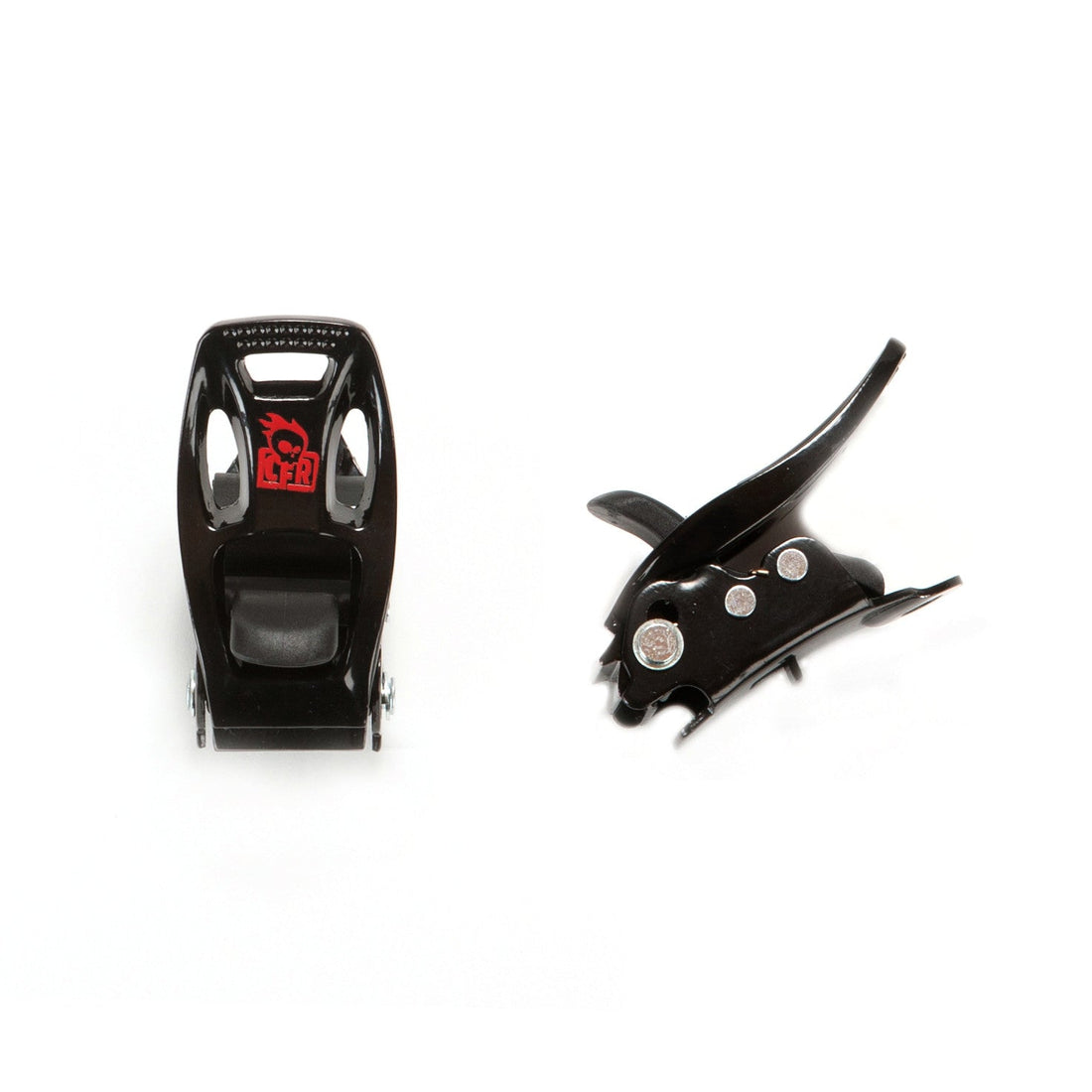 The CFR Aluminum Ratchet is custom made to take the abuse that snowmobiling throws at it.
These custom-made ratchets are designed to hold your snowboard and or skis down solid until you need them no matter what! The powder coated black finish will keep them rust free and looking good. The thick springs are long lasting and ensure years of trouble-free interface with our specially designed ladder straps.

Important Notes
This Ratchet will replace all CFR ratchets, current and past years.