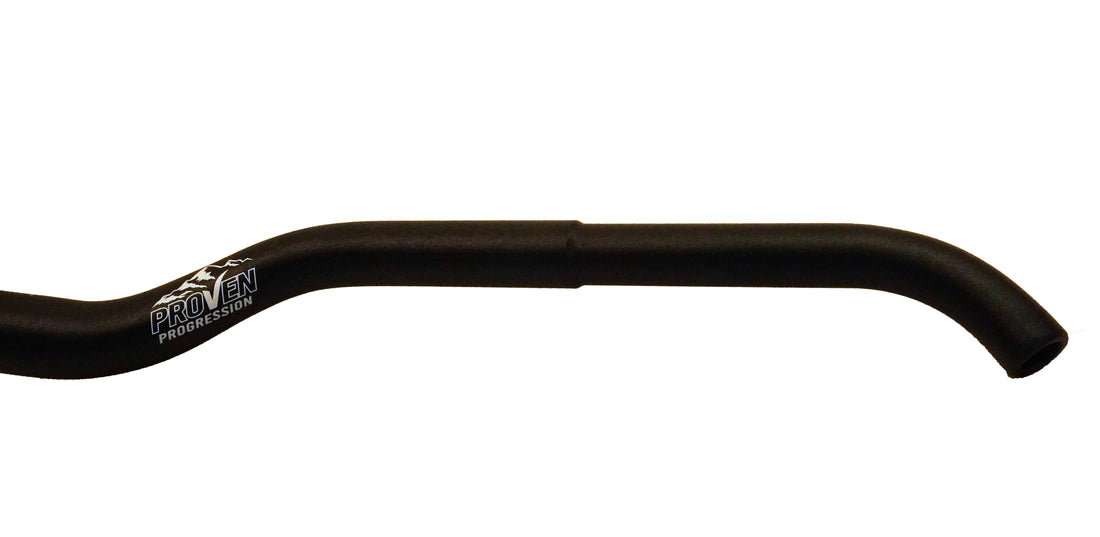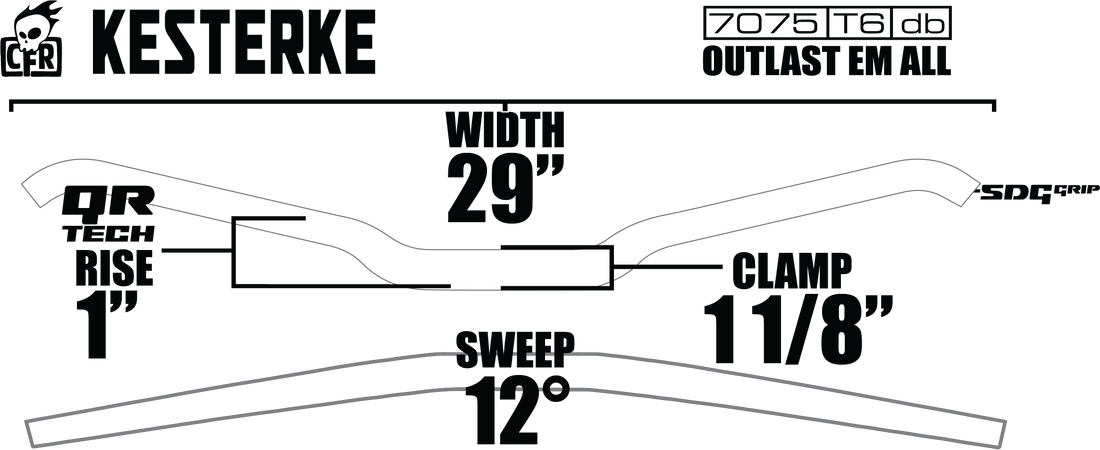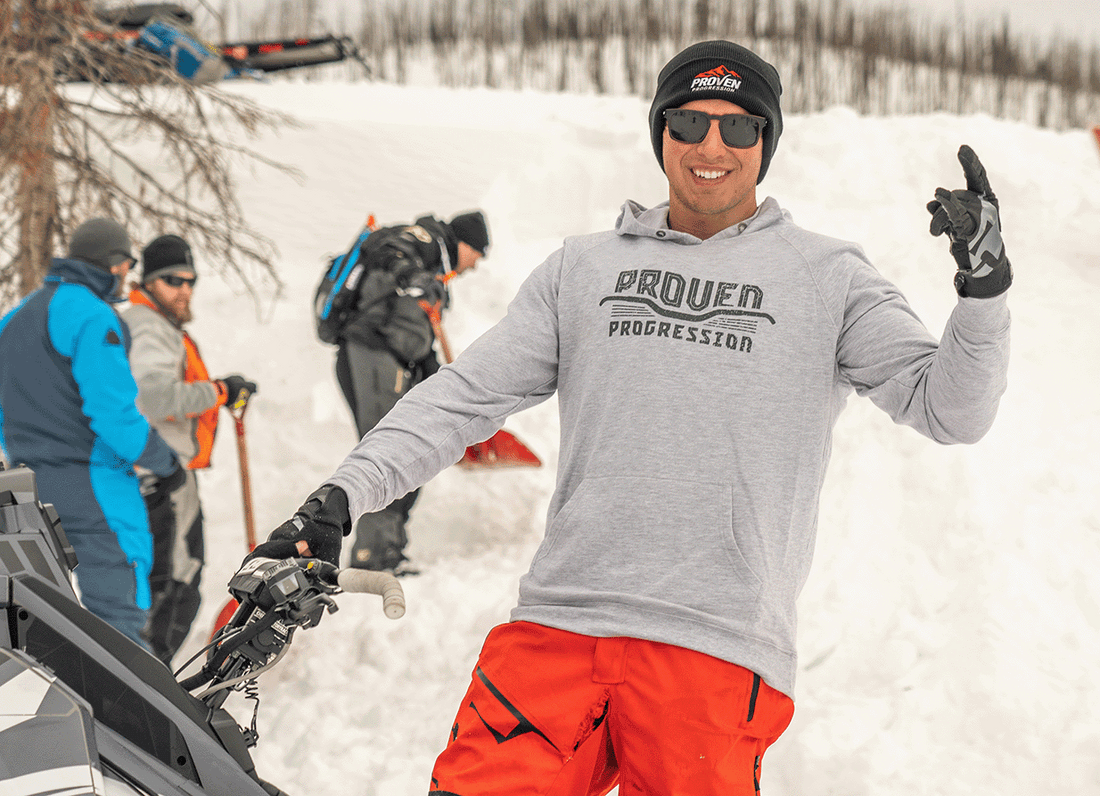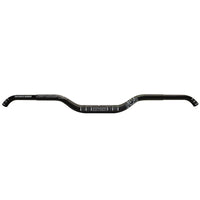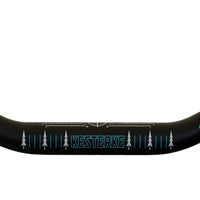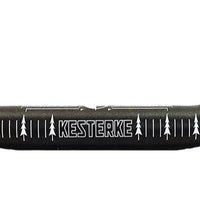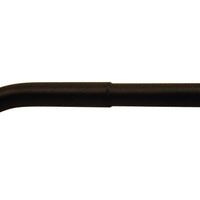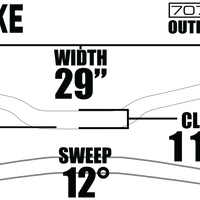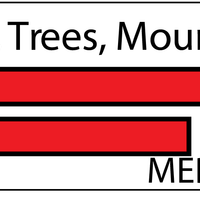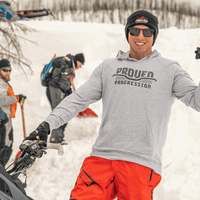 The Kesterke Signature handlebar reflects Caleb's passion for snowmobiling and his pursuit of progression. The bar is built to withstand Caleb's aggressive riding style, using oversized 7075 aerospace-grade aluminum at 1 1/8". The 29" width of the handlebar provides a balance between stability and flickability. The grip area is crucial for a strong connection, and the Kesterke Signature bars feature a Smaller Diameter Grip, tapering by 2mm, allowing for a narrow grip feel while accommodating grip heaters and grips. The 1" rise of the CK handlebar provides flexibility and space for all controls. The bar's graphics package enhances its style, making it an attractive addition to any snowmobile. The Kesterke handlebar helps push the sport of snowmobiling to new heights.
Product Specs

Oversized 1 1/8" clamping area

SDG - Small Diameter Grip

1" Rise
7 degree upward bend
12 degree pull back

40 degree downward bend j-hooks
29" width
QR technology 
Made from 7075 heat-treated super aluminum with flex technology
Strong, lightweight and built to last
Important Notes:
SDG Bars are only compatible with Signature Grips
A 7/8" to 1 1/8" Oversize Adapter or Knucks Riser may be needed depending on the riser you currently have.
Bar Pads not included.
Why I run Kesterke bars
The Kesterke bars are built, tested, and designed by the best. The Kesterke bar is the perfect width and the thin bars ensure an optimal handlful of grip when your landings get rough. The design and colour finish is tough and clean looking, these bars are #1 on my must have list for any sled I ride.
Small diameter bars that feel great
Can't fault these bars, they've taken every impact that has been thrown at them without fail. The sweep feels great and there's enough room to fit everything on you need A*