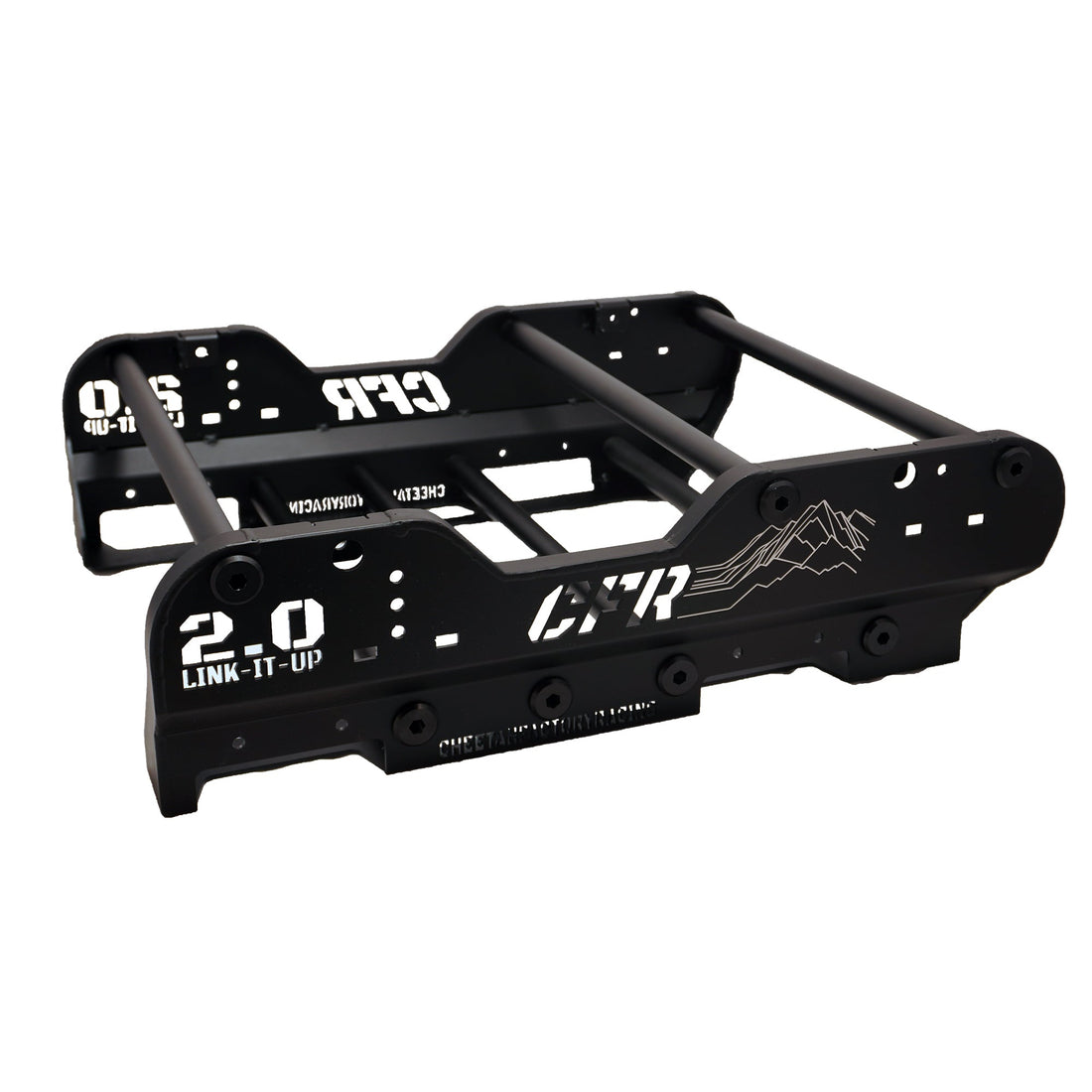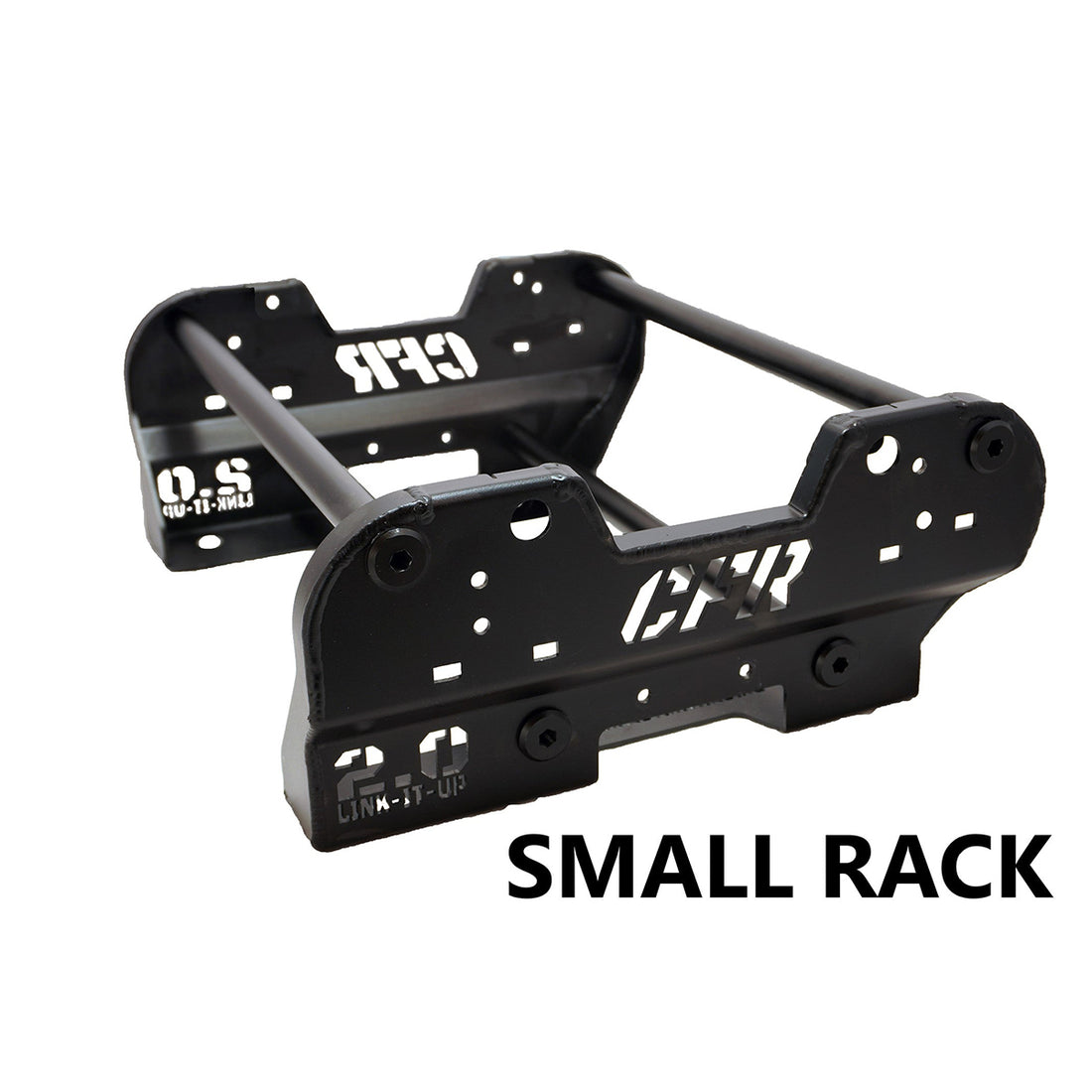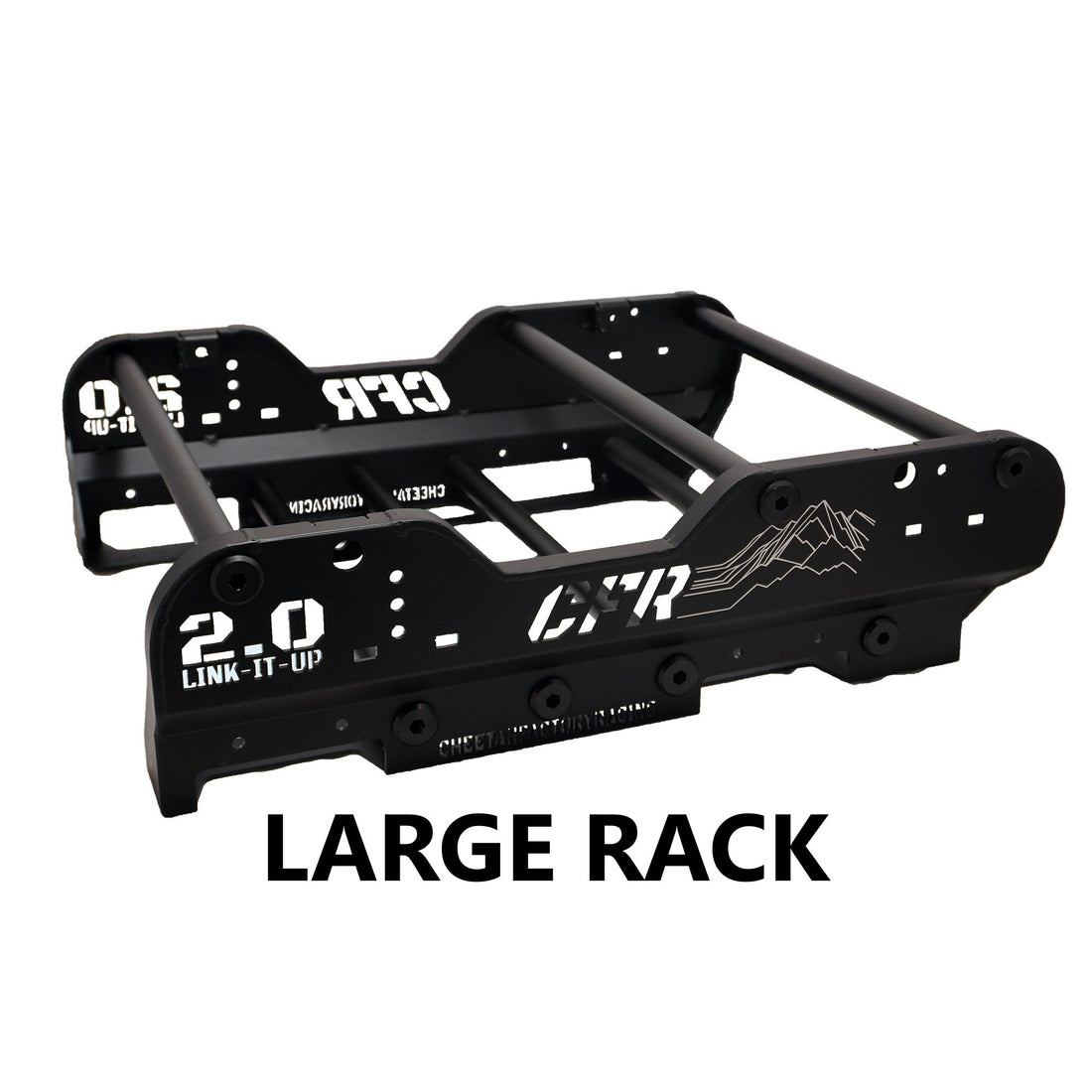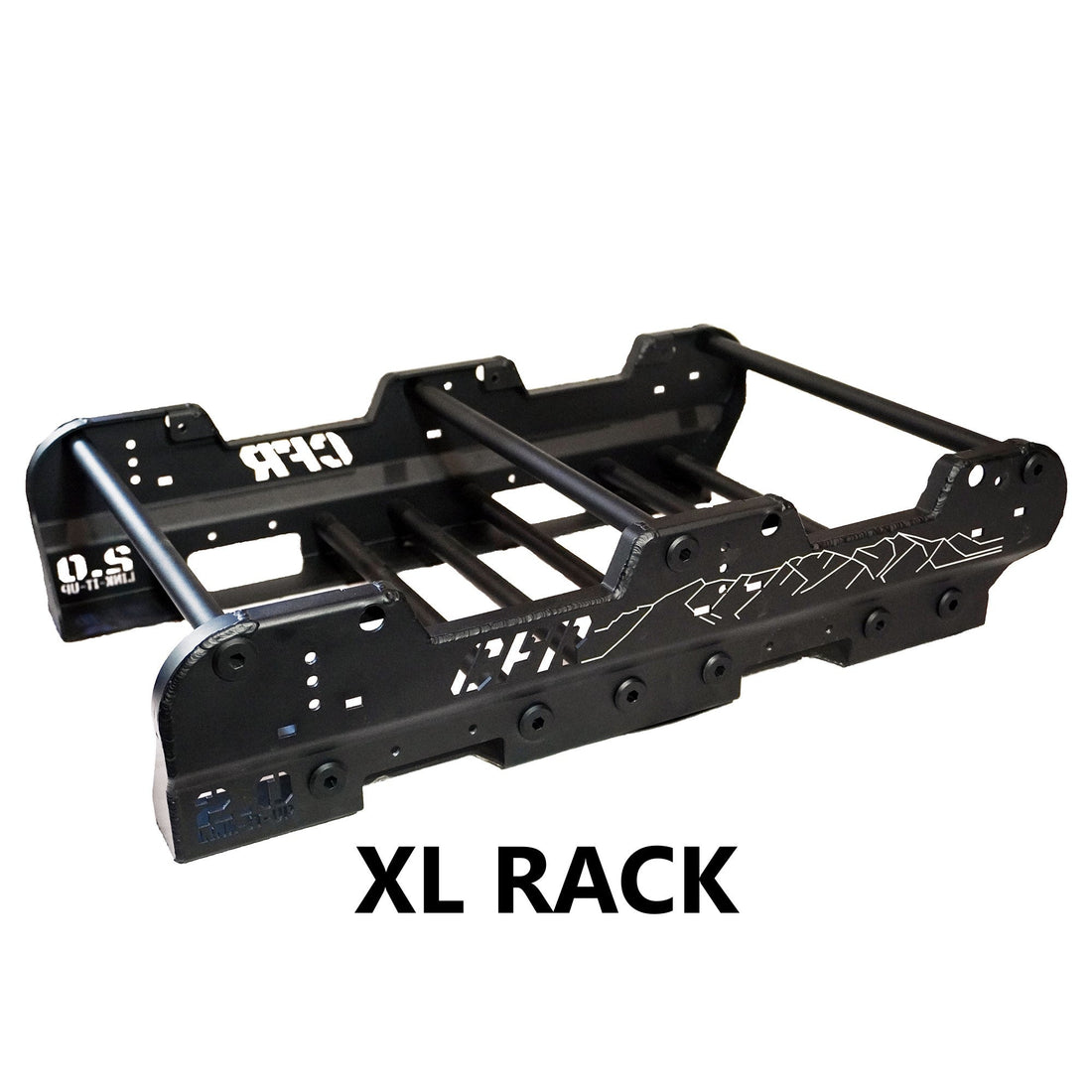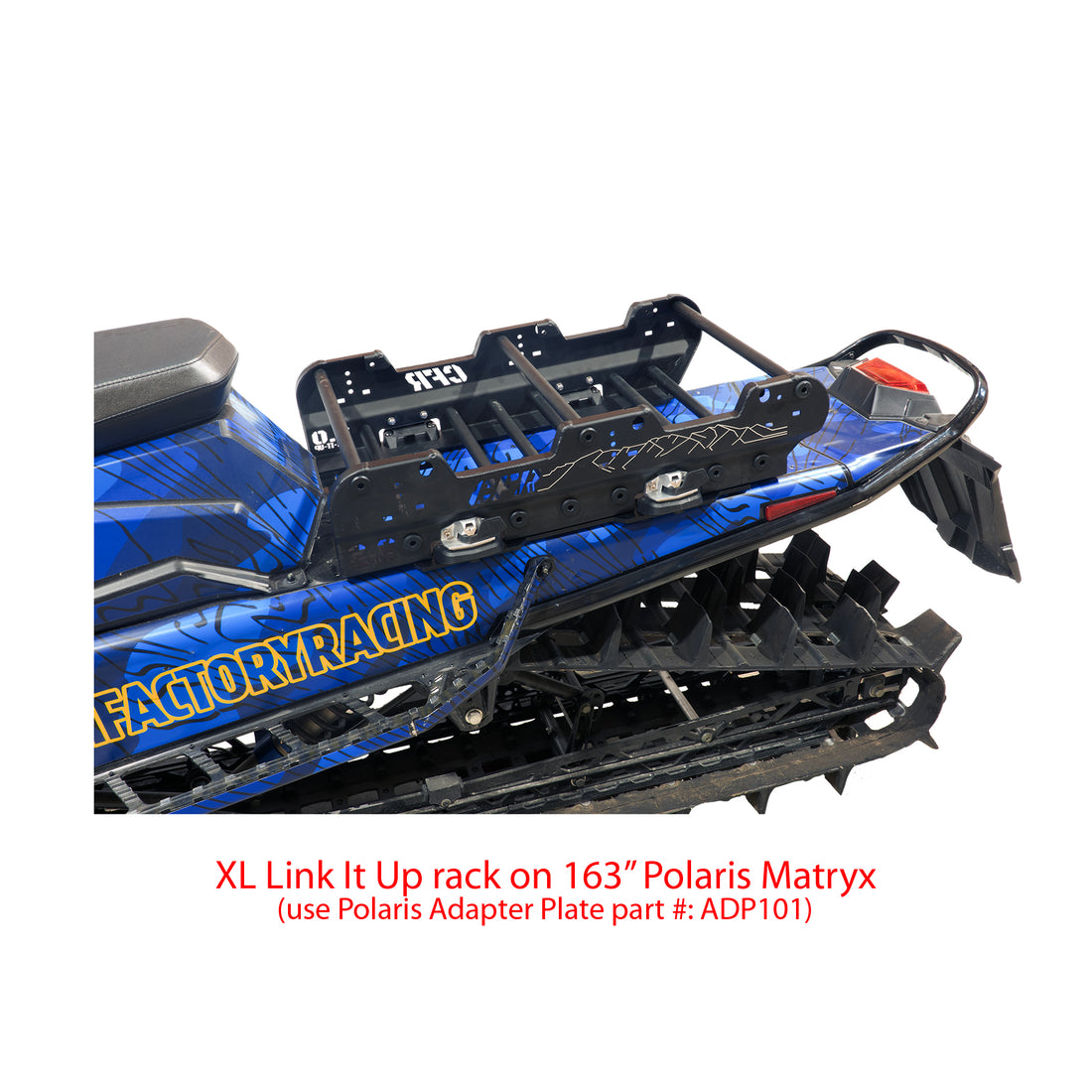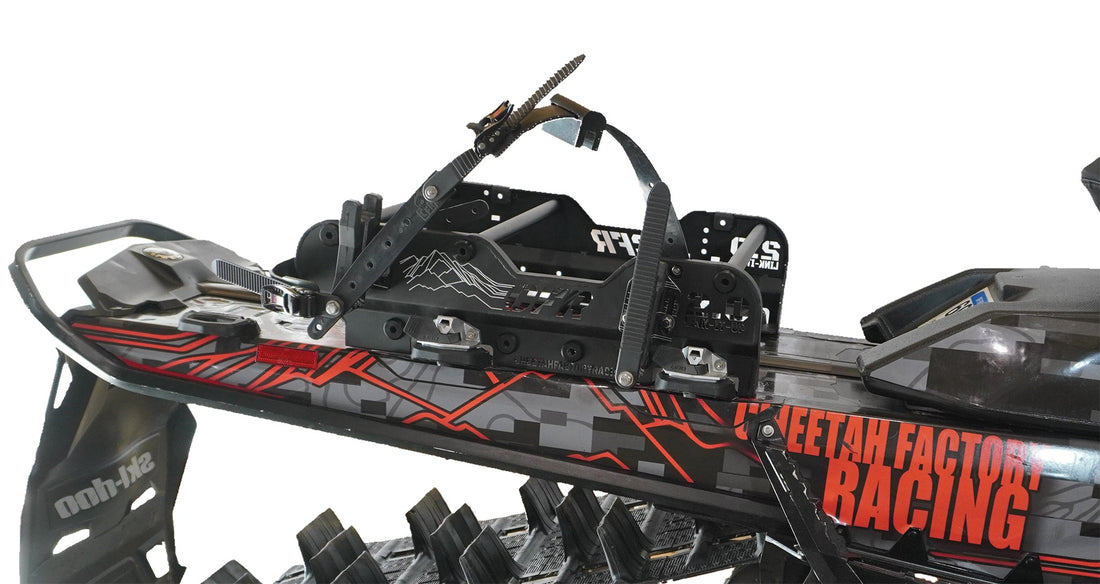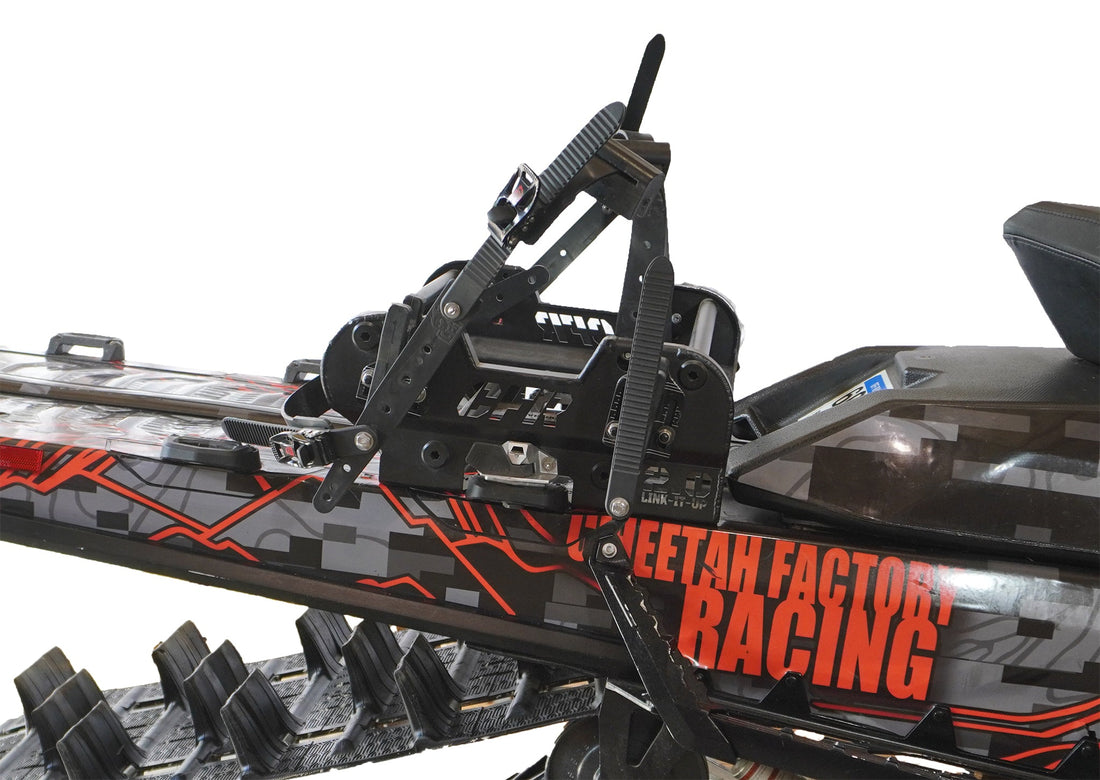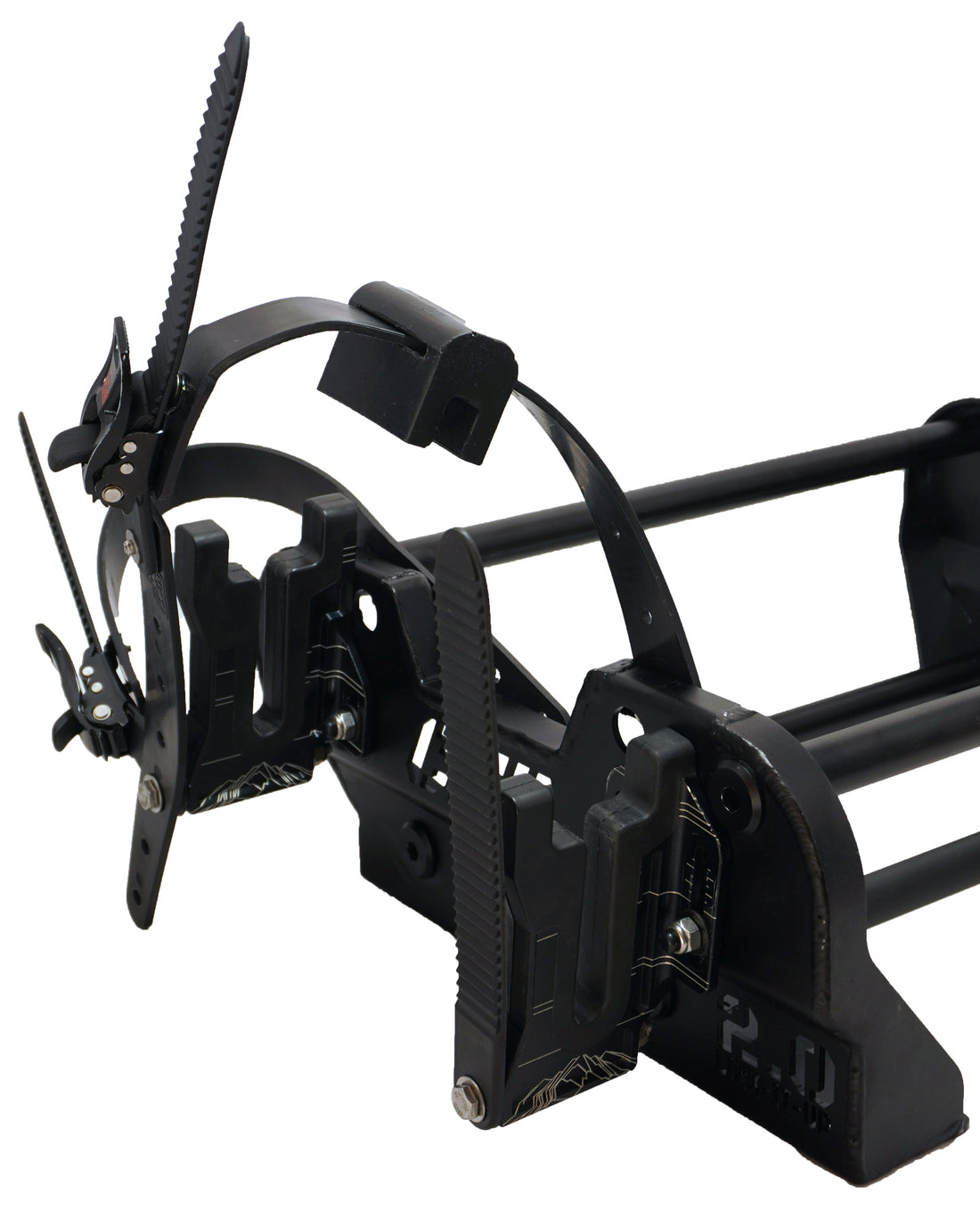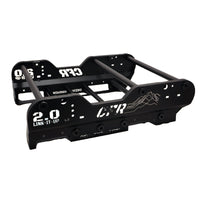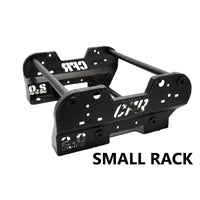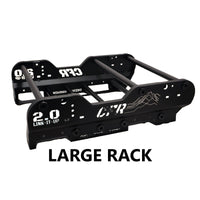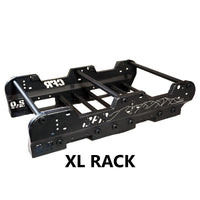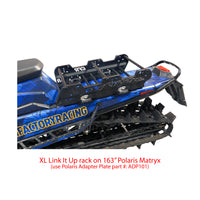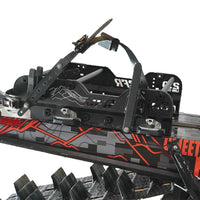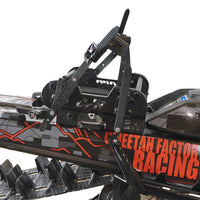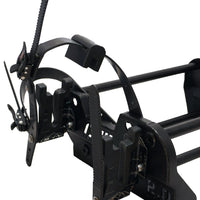 The Link-It-Up 2.0 is ONLY compatible with the Boardski 2.0 and Pow Surf 2.0 Brackets
Experience the ultimate convenience for transporting your snow gear with the CFR Link It Up 2.0, our updated flagship snowmobile rack that has been designed in collaboration with the all-new Boardski Bracket Kit 2.0. This premium rack has been engineered to provide the perfect platform for carrying your skis, snowboards, and gear. Whether you're heading to the mountain or exploring new terrain, the CFR Link It Up 2.0 is the solution for transporting your equipment.
The CFR Link It Up 2.0 uses the Linq fastener system allowing you to easily install and detach the rack from the snowmobile. The side plates of the rack are stamped from 3mm thick aerospace aluminum and bolted together with 20mm tubes to create an incredibly durable structure that can withstand even some of the biggest crashes and roll overs. Its hard-wearing anodized finish with its snazzy graphic package ensures that it will stay looking great for years to come.
The rack's design is easily customizable for different carrying capacities, giving you the flexibility to transport your equipment with ease. In case of any damage, you only need to replace the affected component rather than the entire rack, making it a cost-effective solution for long-term use.
While primarily designed for Ski-Doo and Lynx snowmobiles, the Polaris Linq Adapter Plates make it possible to use the rack on Polaris or Arctic Cat models. Don't compromise on your equipment's safety or convenience – get the CFR Link It Up 2.0 and enjoy a worry-free ride to your winter adventures!
Small: 
14 1/8" Long x 16 5/8" Wide
The Small Link It Up 2.0 rack is fastened to the snowmobile using two Cargo Base Kits and Linq Fasteners (one on each side of the rack) and allows other mounted accessories to be used on the back of your snowmobile tunnel.
 * The small Link It Up rack is not recommended for carrying a pair of skis and poles on one side of the rack. The weight and leverage can cause the Linq brackets to fail. For carrying skis we recommend one ski and pole be carried on each side of the rack.
Large: 
20 15/16" Long x 16 5/8" Wide
1 cargo space measuring 10 1/4" and 1 space measuring 5 1/4" (perfect for 1 QP bag and 1 gas can).

XLarge:
26 7/8" Long x 16 5/8" Wide
2 cargo spaces measuring 10 1/4" each (fits the QP bag perfectly).
The Large and Extra Large Link it up 2.0 use four Cargo Base Kits and Linq Fasteners for added strength, security, and carrying space. 


 Link It Up Rack 2.0 Assembly Video.